Correspondent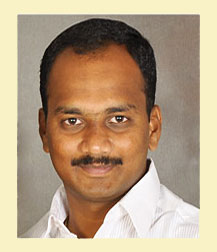 Dear Parents

We are delighted that you are considering Jairam Public School for your child's education.

School is a building having four walls with tomorrow inside Your children are the tomorrow. They are your dream and they are your hope!

Your child is beginning an important phase of his/her young life - the school years! By sharing information, communicating and working together we can ensure that learning can be an exciting experience for your child.

I have always found schools to be exciting and enriching places for both children and adults. Upon entering any school, we immediately begin assessing how the school "feels" long before we are aware of what it can offer us as students and parents. We compare it to our own educational experiences and although we would be hard pressed to find the sensory memories of chalk and dust of our own past, today we would hopefully find A School of New Thought and Difference
This can be found at Jairam Public School. It is a world unto itself. It is a nurturing and stimulating campus. When you visit our school you will see good teaching practices that make every effort to consider each child an individual with unique backgrounds, personalities and learning styles. We realize the speed of change in education and respond to these growing demands and challenge through dynamic planning ensuring an enhanced and enriched curriculum. The school greatly values and encourages parent's involvement in order to develop strong home-school links.

When the four pillars of a school; enthusiastic learners, responsible parents, good teaching faculty, and caring management, work together, we can scale greater heights.

I am pleased to be a part of such an outstanding school and look forward to your continuous encouragement and support to make possible all our school ventures.
News & Events